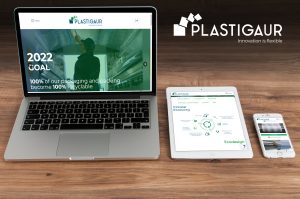 Innovation and sustainability, two of the distinguishing features of PLASTIGAUR, have led to a completely renovated website adapted to current needs and uses.
The aim is to clearly and simply show our film and flexible packaging solutions, provide information about their technical aspects, as well as the EKOGAUR sustainable range, consisting of films made from recycled and highly recyclable material.
We invite you to visit and discover our technology and innovation section, with the most innovative extrusion, printing and lamination machinery, the history of PLASTIGAUR and our strategic commitment to sustainability.