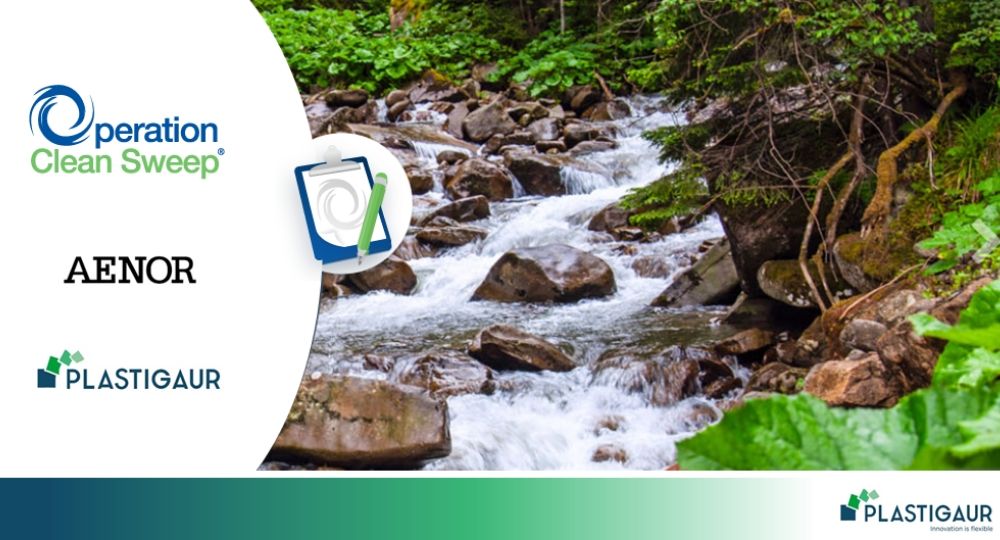 PLASTIGAUR, a leading company in the manufacture of flexible films for different sectors located in Andoain (Gipuzkoa) has been the first Spanish packaging company to achieve the "Operation Clean Sweep" certification, promoted in the Basque industry by IHOBE.
Through this certificate, AENOR accredits PLASTIGAUR's good practices in all its industrial processes to ensure "zero pellets", i.e., to prevent plastic pellets from reaching the environment, especially the marine environment.
The Basque company has therefore become a spearhead and example to follow of the project promoted by IHOBE and ANAIP, which aims to make plastic transformers reduce by 90% the small amount of pellets lost into the environment, a project for which a guide is being created, among other initiatives.
As regards PLASTIGAUR, this is only one of the multiple actions it carries out as part of it responsibility and commitment to maintaining the environment. It emphasizes its continued effort in R&D+i to reducing the impact of its industrial activity – energy efficiency, correct waste management and commitment to renewable energies- and to offer its customers products conceived from eco-design – 100% recyclable films, lighter and smarter materials, use of high percentages of recycled plastic, etc.-. In fact, shortly, it is set to obtain a new certification, this time in eco-design management compliant with ISO 14006.
PLASTIGAUR's is totally committed to sustainability and in favour of the circular economy and has the support of the company's management and the workforce as a whole, responding and being aligned with what is currently demanded by society in terms of responsibility with the planet.