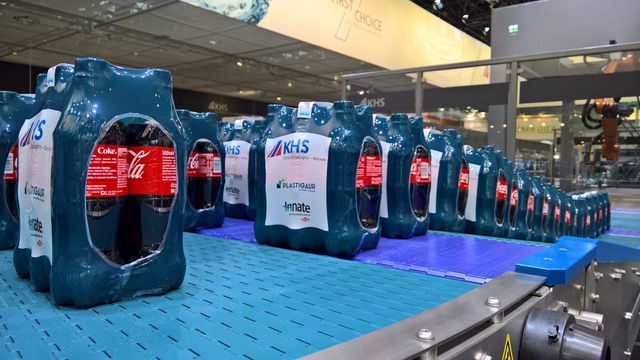 The Interpack 2017 fair, which is a reference event for the packing, packaging and wrapping sector, was held between the 4th and 10th of May in Düsseldorf.
PLASTIGAUR attended the fair thanks to a project that it has carried out together with DOW Chemical (technology-based innovation company) and KHS (leader in the construction of wrapping machines to apply shrink film). This allowed us to form part of the fair, where we obtained praises for the quality of our materials.
Moreover, we had the chance to present our Stretch Hood material through the company Metral, which has a vast experience in the manufacture of machinery for bagging, palletising and applying tertiary packaging
The fair recorded the highest demand of exhibitors of its 55-year history, with an attendance of approximately 2,700 exhibitors of companies from over 60 countries. Because all the value chain of the sector meets at the fair. From the creation, production and preparation of the products, packing, distribution, to quality assurance and consumer protection.
This event gathers packaging and wrapping management professionals and companies every three years in Düsseldorf. It is a major event for the food, beverage, confectionery, patisserie, pharmaceutical products, cosmetics, non-food items and industrial goods sectors. No other event offers such personalised and innovative solutions for each type of industry.
Interpack is one of the few fairs that provides such a complete insight of the value chain. In addition, it is up to date with the traditional and emerging markets, social changes, consumption habits and changing market trends. And this is how the fair helps companies achieve success in each of their areas.